Our services are offered through several programs that further our mission of enhancing the quality of life. Our programs provide a comprehensive network of education, advocacy and support to strengthen families, individuals and youth.
No Pressure is a school based Teen Pregnancy Prevention Program for youth ages 12 to 19. The purpose of No Pressure is to reduce teen pregnancy, and the underlying behavioral risks, by implementing a medically accurate, evidence-based curriculum. The Blue Haven staff will provide 7-9 days of in-school classroom lessons to youth in grades 7-12. Classroom sessions will address objectives of family life domain curriculum.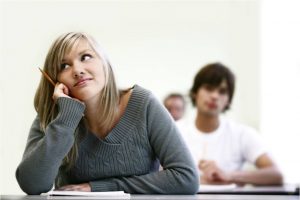 Youth Outreach We visit high schools and youth groups, providing information about high school dropout prevention, bullying, and domestic violence/sexual assault awareness and prevention. These presentations can be presented to schools, community groups,and other organizations. All presentations are free of charge.
Anger Management Program – S.T.E.A.M. – (Stepping Towards Effective Anger Management) This program is designed to assist clients in identifying maladaptive patterns of thinking and behaviors, by developing a plan of action that will foster positive change. STEAM is beneficial for individuals that desire to make positive changes, to reduce the negative outcomes of his/her anger, and work to maintain a positive life balance. Participants must be age 19 or older. The program is a 9-week (18hr) course that meets once a week for 2 hours.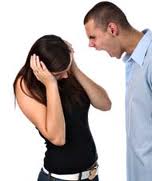 Batterer Prevention Program – Batterer prevention programs are an essential part of any comprehensive approach to domestic violence. Our program is designed for people that have been arrested for domestic violence as well as individuals seeking self help. Our program consists of educational classes and treatment groups. The prevention elements used are extensive evaluations, individual counseling, and case management with the goals of accountability, change, and rehabilitation. Our program will result in behavioral changes such as skill building, attitude change, and emotional development.

Parenting Program – Our parenting program provide parents the education, resources, and modeling needed to raise healthy families. We help parents learn how to become their children's best teachers through gaining an understanding of child development.
Our parenting program was created as a result of The Blue Haven's community outreach to clients and community members that provided feedback regarding the lack of positive parenting and hands–on supervision of children in our neighborhoods.
We offer two parenting courses:
Parenting Principles (Intense): A one day intensive parenting course using a systematic training for effective parenting curriculum. This 8-hour course is a rigorous modified version of the same curriculum that is frequently taught over an eight to nine week time period. This course is offered every first and third Saturday of the month from 8:00am to 5:00pm at The Blue Haven, Inc. office and/or various locations within the community. A certificate will be awarded to all participants that successfully complete the entire 8-hour course. Fee of $70 due at registration.
Parenting Principles (Standard): A 6-week parenting course designed to help parents understand child development and behavior as well as learn effective discipline techniques. These 6 sessions are provided every Tuesday from 5:30pm to 7:00pm at The Blue Haven, Inc. office and/or various locations within the community. Fee of $55 due at registration.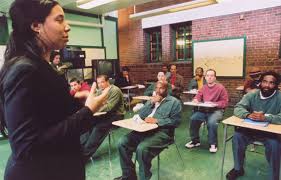 For more information regarding any of the programs above contact the Director of Programs, LaShunda Trammell-Stephens at 704-960-2250 or ltstephens@thebluehaven.org