Our services are offered through several programs that further our mission of enhancing the quality of life. Our programs provide a comprehensive network of education, advocacy and support to strengthen families, individuals and youth.
Haven's Closet is an infant and toddler pantry that provides temporary emergency assistance
to families that are in a financial crisis. We offer essential resources such as:
*Diapers
*Formula
*Clothes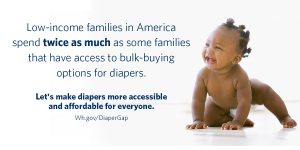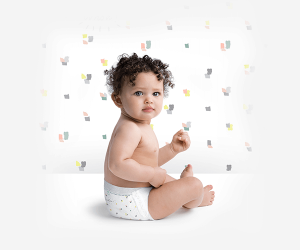 Rental & Utility Assistance – This service is limited to residents of Mecklenburg County. We provide financial support to low-income households to assist with emergency rental and utility needs. This program is year around as funding permits. Recipients will be selected upon completion of application and verification of income and delinquent bill. Funds will be paid directly to utility companies and landlords.
Financial Literacy Program – Our program teaches the key aspects of basic money management, personal finance, and economics. It is not intended to provide any specific legal, tax, or investment advice for individual situations, but is a road map and resource to help people find their way into financial well-being. This service is available to anyone but is required for all rental and/or utility assistance recipients.
Youth Outreach – We offer services that are designed to help children develop a positive self-image, effective life management skills, and achievable goals.
The positive

outcomes to youth

programs are:

improved social

skills,increased

academic achievement,

and increased

self-esteem.
Parenting Program – Our parenting program provide parents the education, resources, and modeling needed to raise healthy families. We help parents learn through gaining an understanding of child development.
Our parenting program was created as a result of The Blue Haven's community outreach to clients and community members that provided feedback regarding the lack of positive parenting and hands-on supervision of children in our neighborhoods.
We offer two parenting courses:
Parenting Principles (Intense): A one day intensive parenting course using a systematic training for effective parenting curriculum. This 8-hour course is a rigorous modified version of the same curriculum that is frequently taught over an eight to nine week time period. This course is offered every first and third Saturday of the month from 8:00am to 5:00pm at The Blue Haven, Inc. office or various locations within the community. A certificate will be awarded to all participants that successfully complete the entire 8-hour course. Fee of $70 due at registration.
Parenting Principles (Standard): A 6-week parenting course designed to help parents understand child development and behavior as well as learn effective discipline techniques. These 6 sessions are provided every Tuesday from 5:30pm to 7:00pm at The Blue Haven, Inc. office or various locations within the community. Fee of $55 due at registration.
Three decades of research has shown that parent programs can improve developmental outcomes for children, by advancing parents sense of parenting efficiency and mental well-being.



Anger Management Program – S.T.E.A.M. – (Stepping Towards Effective Anger Management) This program is designed to assist clients in identifying maladaptive patterns of thinking and behaviors, by developing a plan of action that will foster positive change. STEAM is beneficial for individuals that desire to make positive changes, to reduce the negative outcomes of his/her anger, and work to maintain a positive life balance. Participants must be age 19 or older. The program is a 9-week (18hr) course that meets once a week for 2 hours.
For more information regarding any of the programs or services listed above contact:
Lashunda Trammell-Stephens, Director of Programs at ltstephens@thebluehaven.org or 704-960-2250